Home
Welcome to 'StartASite'! - Latest Update Tuesday 7th February 2017

We currently experiencing a couple of minor bugs with our software since our move to the new Krystal server.
If you are hitting problems please email us at support@nrgdigital.net and we will resolve asap.

We are currently revamping our software and this website ready to launch StartASite version 4 in the Autumn of 2017. All of the tutorials are all still relevant so feel free to browse the online videos in the "Adding Content" section. In the meantime if you have any queries email Gary on gary@nrgdigital.net

Here you can learn how NRG Digital's website customers can get the very best from their website.
Every website built in 'StartASite' features a back end content management system that allows them to update their website after the initial build.

NRG Digital customers have full control!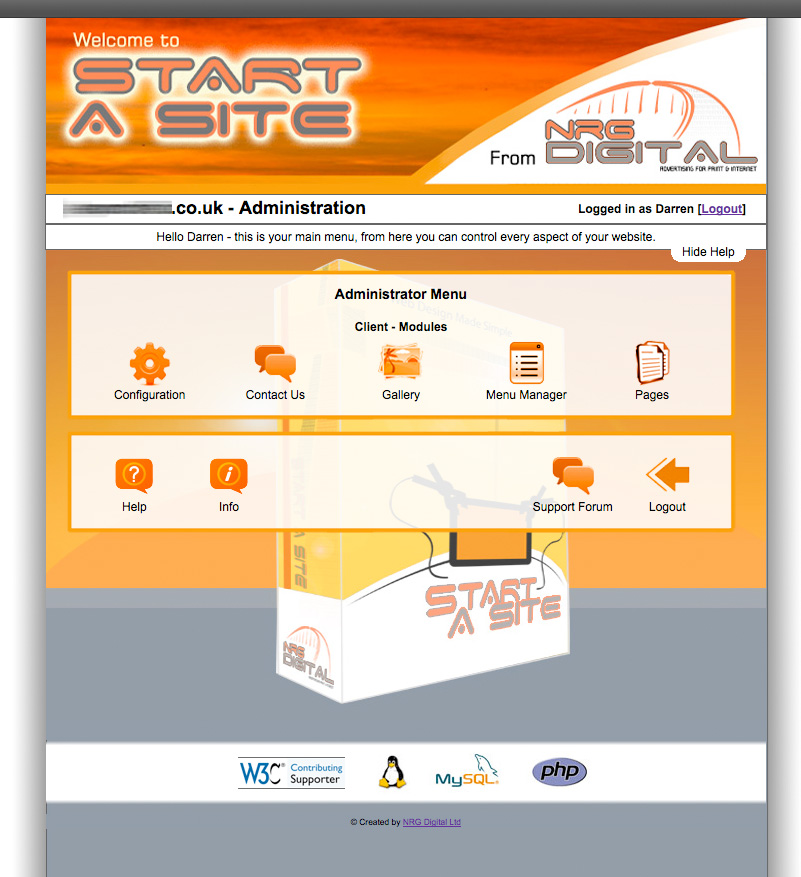 This site is currently being developed
Please log on again soon.