About StartASite
'StartASite' is a content management system software developed by NRG Digital for most of their new websites.

It's key function is to allow NRG's clients to update their website after it's initial build.

Also importantly website customers can feel the benefit of software upgrades as and when new features are developed.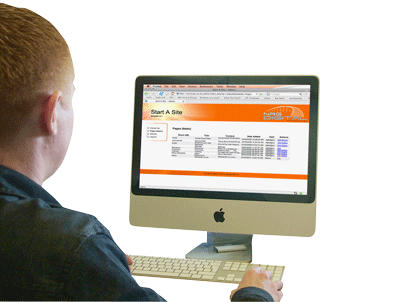 This is done by giving the client access to a 'back end' password protected system which enables the client to edit / add or delete text and photos on their website.

This website will soon showcase the many features of 'Startasite' by way of online 'screencasts' in which our clients can see tutorials of how to use 'Startasite'.

Update: October 30th 2016
Our current server is a Linux Server X86_64 running Apache 2.2.31
We also run PHP 5.4.45 and MySQL 5.5.52-cll and have installed cPanel v58

Our current solution provides us with the following:
4GB RAM
Unlimited disk space of which we're currently using 56.89GB
Unlimited Bandwidth or which we average at 300GB per month
There are 16 CPUs however this is over a shared server and i'm unsure as to what our specific allocation is here.

'StartASite' current version 3.9 November 2015 embraces a wide range of open source technologies and specifications, these include:-
Linux Server: x86-64
Apache: 2.2.31
PHP: 5.4.9.5
mySQL: 5.5.46-c11
cPanel: 1.0 (RC1)
Disc Space: 50 GB

RAM: 4 GB
Bandwidth: Unlimited




Apache Web Server 2.2.31

–


and open source flexible web server





PHP 5

.4.9.5
an open source server side programming language




MySQL 5

–


an open source database system






jQuery

–


a JavaScript framework, allows us to use some of the latest AJAX techniques.

W3C Support

-
All of our sites support the work of the W3C Consortium